All product names, logos, and brands used in this post are property of their respective owners.
If the Meepo V2 electric longboard has a weakness, it may be the plastic ESC case or cover. This component is subject to cracking and breakage (not just me, as evidenced here and here).
This is not intended to slam Meepo. My Meepo V2 has been running strong for years, and the cracking on my ESC enclosure was self-inflicted (over-tightened hardware). I am confident in stating that Meepo boards provide the ultimate balance of value and performance in an electric long board, and I highly recommend their products.
If (like me), you need a replacement ESC case for the Meepo V2, you can:
Order an original plastic replacement directly from Meepo for $20 USD (at time of writing). The V2 ESC cover is not advertised on Meepo's website but can be purchased by contacting Meepo Support via info@meepoboard.com.

Order an aftermarket metal replacement from Eskdiy for $25 USD (at time of writing). That ESC case is about the same size as the OEM one and uses an identical bolt pattern.
I opted for the latter and am hoping the metal enclosure will improve durability. Time will tell. As a bonus, the aftermarket Meepo V2 ESC case has a nicer battery meter than OEM.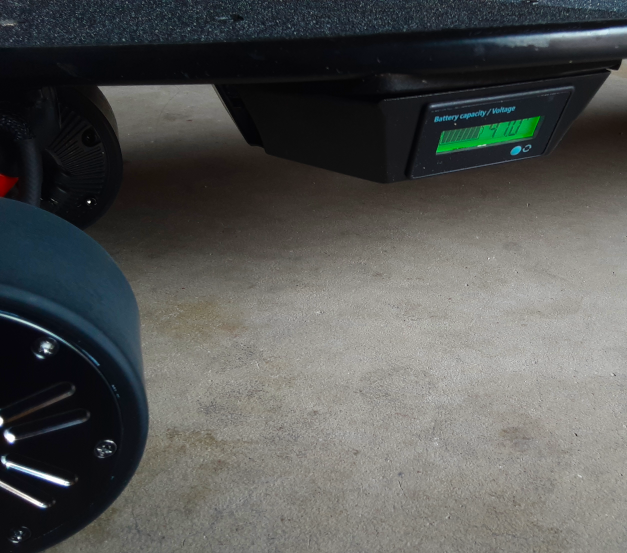 The aftermarket metal ESC cover is also available as part of a package (includes a battery case and other accessories). Note: the battery cover in this package IS NOT a one-for-one replacement for the original Meepo V2 (plastic) version - the bolt pattern is slightly different.
I am interested to see how the aftermarket replacement ESC enclosure holds up. What are your thoughts? Have you had better luck with metal ESC casing instead of plastic? Please comment below.