After owning my "Street Rambler" outdoor elliptical bike for almost a year and a half (and living in the goat head ridden state of New Mexico), I am no stranger to changing tires. It is not one of my favorite activities; I'd much rather be riding! I may also have a little residual tire changing trauma from the 2005 Greenway Sojourn "Tour de Tacks" in northwest Pennsylvania.
To remedy this, I've invested in flat proof tires/tubes all the way around.
Front wheels
Finding 16 x 1.75" tires and solid tubes is relatively easy - the following are tried and true (by me anyway) for the front wheels:
Tires: Sunlite 16 x 1.75" tire
Tubes: Stop-A-Flat Puncture-proof, Thorn-resistant, No-flat inner tubes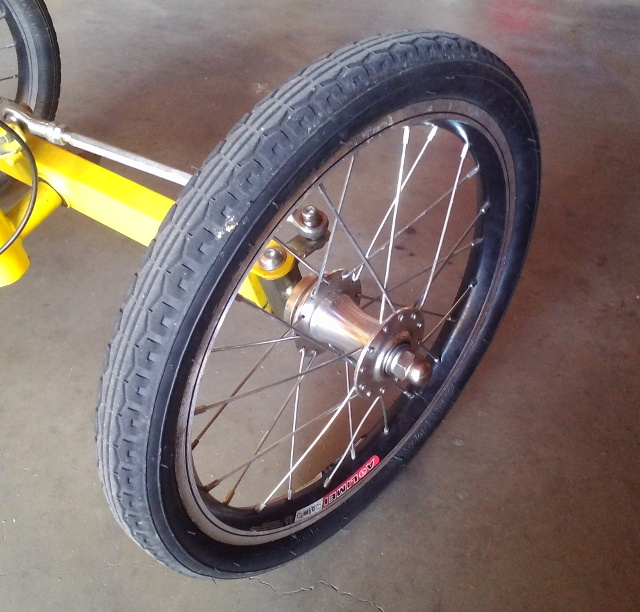 Rear wheel
The back wheel (18 x 1.75") is a less common size BUT I managed to locate a suitable option in the form of a solid tire (no tube):
Tire: Amerityre Bell Solid Bike Tire in 18 x 1.75
Much to my surprise, neither of these tire/tube combinations are difficult to install. I was able to do so with a tire lever and flathead screw driver (and about 5-10 minutes of steady labor per wheel). I remember the solid tires and tubes of the early 90s being almost impossible to deal with - these newer versions are vastly improved!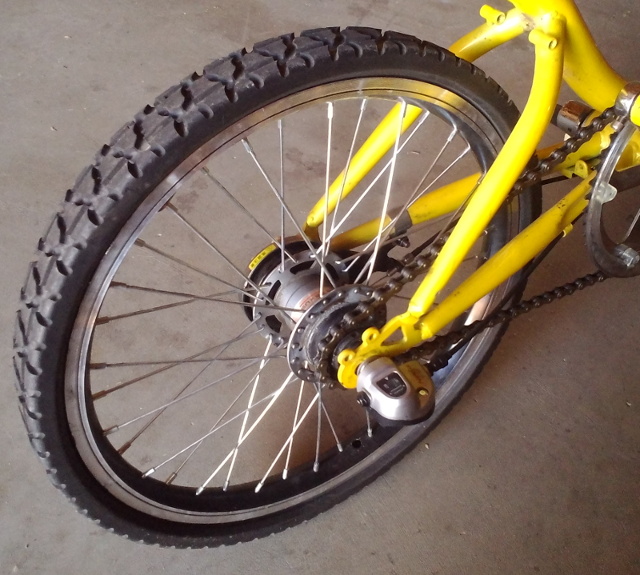 Impressions
So far (several months in), this combination has been brilliant! No more flat tires anyway. The only (minor) drawbacks I have observed are:
Slightly more rolling resistance than pneumatic tires (fully inflated) - this is not a deal breaker for me since I am not trying to set a speed record on the Street Rambler. I was able to feel a slight difference though.
Rougher ride with the Amerityre Bell Solid Bike Tire in back - this is much more noticeable than the rolling resistance. The pneumatic tire absorbed much more shock than the solid tire does. This is not a deal breaker for me either - the elliptical still feels stable and I would rather feel a few bumps than change a flat tire. It is worth mentioning that riding over bumps is much louder with the solid tire as well.
All of this said, I am pleased with this configuration and look forward to rarely changing tires on the Street Rambler. This same combination may work on the Street Strider outdoor elliptical bike as well (the wheels are the same size) but I have not validated that.
Happy street rambling!