All product names, logos, and brands used in this post are property of their respective owners.
I have developed an unlikely infatuation with the low-end Harsh Arabica skate shoe (Big 5 Sporting Goods SKU: 3960747 / Style: AD8S218C-2). I originally posted about this in July 2018 in Stop the Rattle of the Slide Brake Longboard Brake. Today, I opted to break this "ode to the Harsh Arabica" into a separate post to examine the shoe's performance and durability over a year of consistent longboarding (with a Slide Brake installed).
The Harsh Arabica skate shoe was available at Big 5 Sporting Goods for a pittance ($18 USD at the time of writing) and resembles the mid-2000s era skate shoes I grew up wearing (fat tongue and oversized, like the Vans Skink). I love that style, but in my experience, it is difficult to find these days (and pricey if you do).
In terms of performance, the Harsh Arabica is a pretty solid shoe. Granted, I only longboard (no tricks), the shoes provide superior board control over a non-skate shoe. In other words, if you are riding in your running shoes or cowboy boots, the Harsh Arabicas are a substantial upgrade for skating. In general, the Arabicas are comfortable too. I would not wear them for an 8:00 AM to midnight visit to Disneyland, but for day to day wear (home, desk job, skating, etc.), they do well.
The one drawback of Harsh Arabica shoes is their durability. Specifically the sole. If you wear them as a lifestyle shoe (no skating), they should last a while. If you skate or long board and drag your foot to stop (like I used to), you might get 6-8 rides out of the Arabicas before the sole is completely worn through. I destroyed a pair that way in 3 weeks which prompted my search for the Slide Brake.
However, taking special care of the shoes (no toe dragging + using the slide brake), I was able to get a year of solid longboarding (about 2 sessions and 12 miles per week) out of them before the sole wore through. Not bad for a sub-$20 shoe investment!
Below, I have provided some images that compare the soles and wear when the Arabicas were new vs. 1 year (when I retired them). The uppers were still in nearly perfect shape after a year (no photos of that) - only the soles wore out.
New Harsh Arabica soles (left) vs. 1 year of long boarding (right)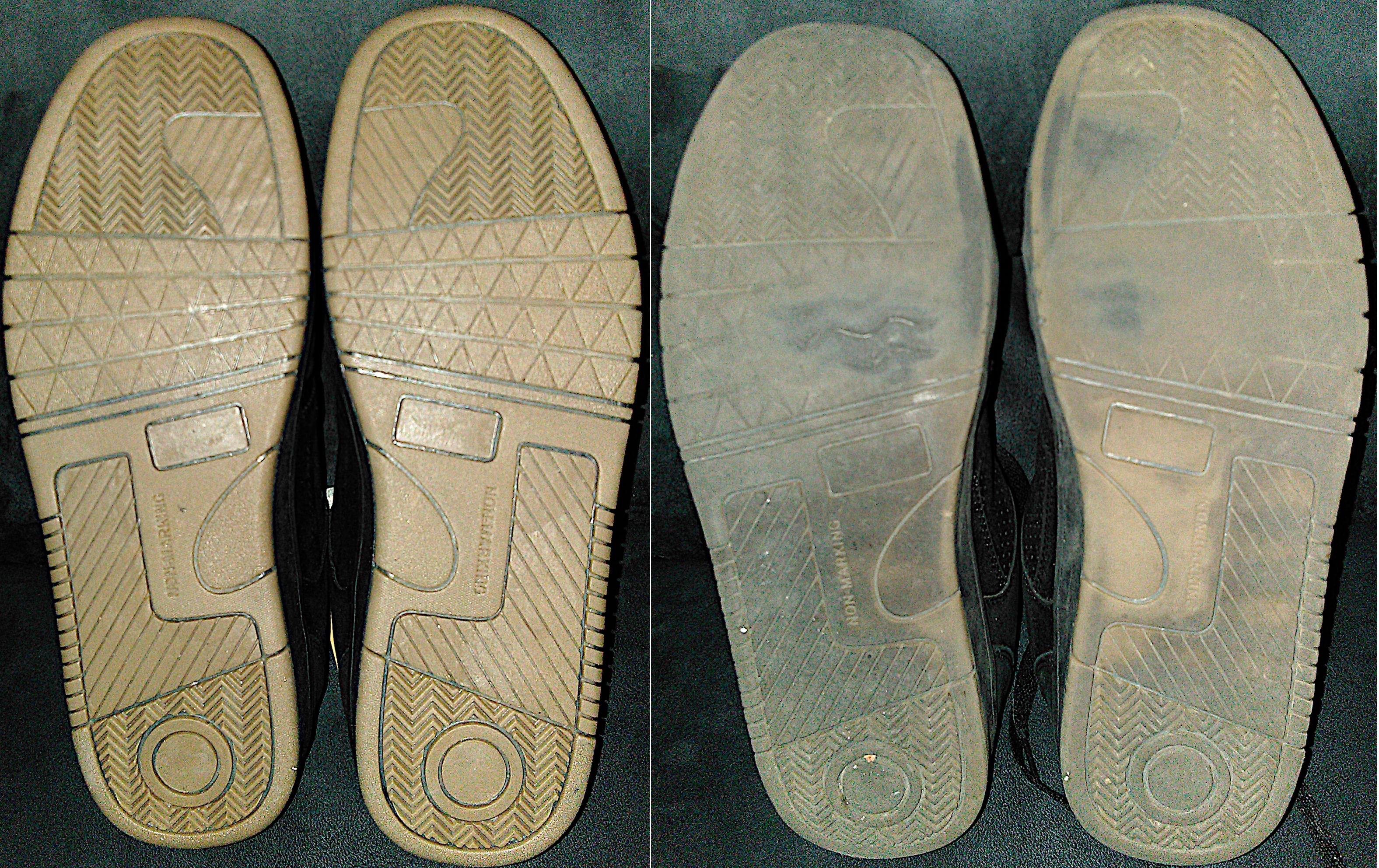 Like above, but marked up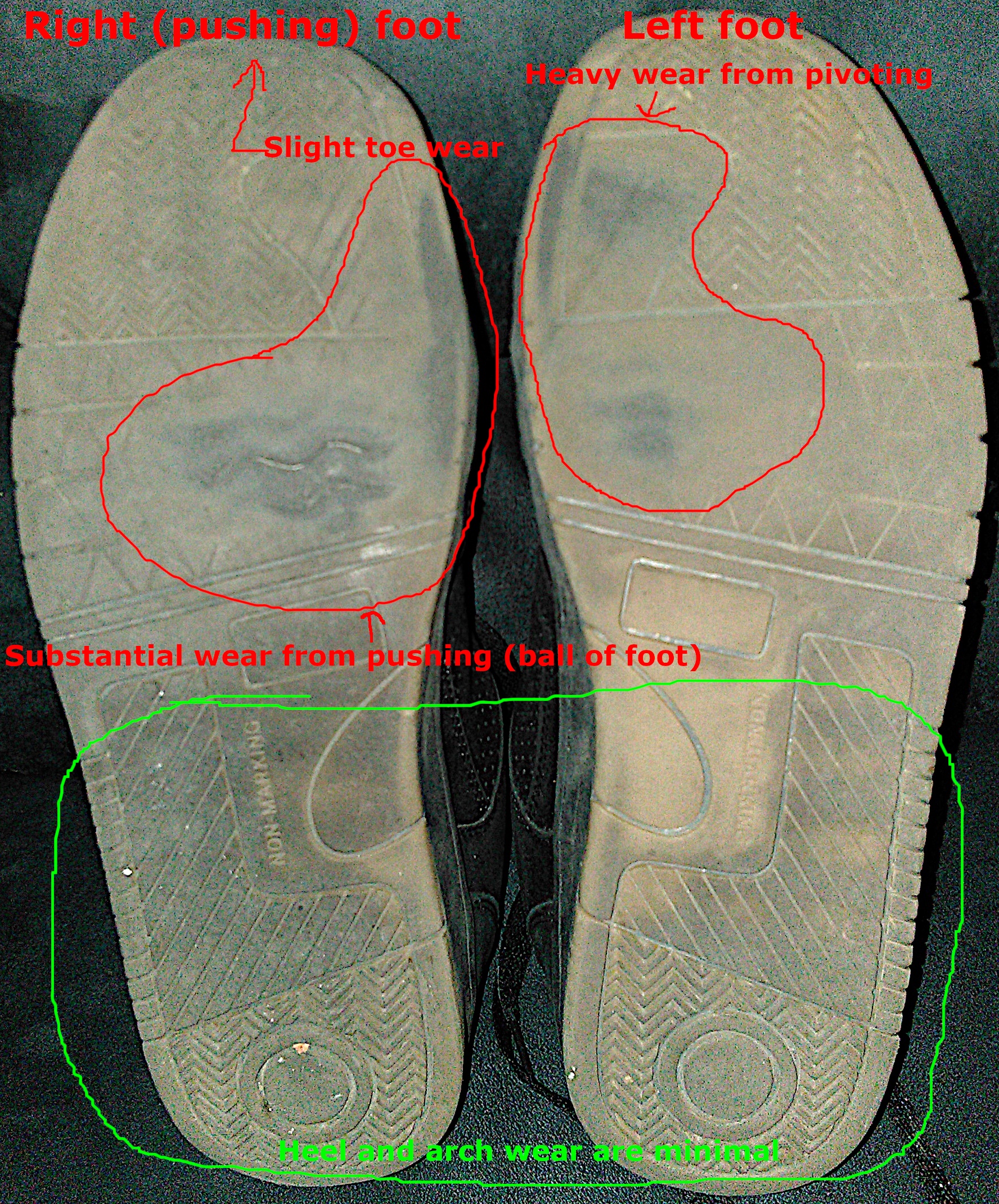 Hope this helps someone else looking for a review or durability assessment of the Harsh Arabica skate shoe. This also got me thinking, am I the only one who really liked the mid-2000s style of Vans (Skink, Camacho, etc.)? Comment and let me know your thoughts.